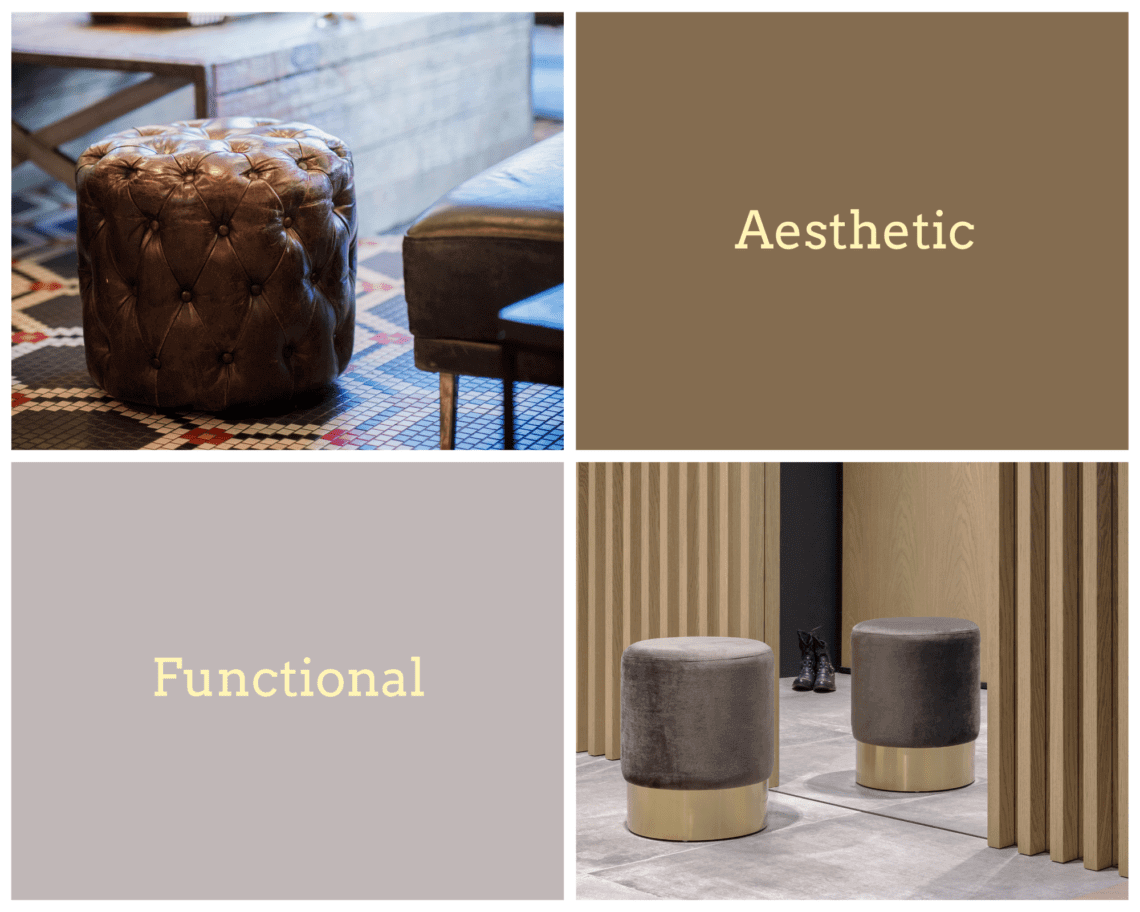 Combining Functionality and Aesthetics: Ottoman Footstools as Storage Solutions
Nordic-inspired living spaces emphasize minimalist, functional design, and natural elements. Everything in a Scandinavian-style room is there intentionally, carefully selected, and curated to create a calming, warm, and cozy atmosphere.
One way to add functionality and comfort to your Nordic-inspired living space is by incorporating an ottoman footstool. These versatile pieces of furniture are perfect for any design aesthetic and can quickly elevate your space.
Curious about how to incorporate ottoman footstools into a Nordic-inspired living space? We'll guide you through the process, helping you select the perfect ottoman footstool to achieve that coveted Scandinavian aesthetic.
---
Be sure to check out our list of favorite Ottoman Footstools here
---
What is an Ottoman Footstool?
An ottoman footstool is essentially a low upholstered seat or footrest that is designed to complement your other furniture pieces. But what makes the ottoman footstool so special is its ability to serve multiple purposes. It can be used to rest your feet after a long day at work, provide additional seating, or even act as a coffee table with a tray on top. The options are endless! Plus, with so many colors, fabrics, and styles available, you can easily find one that fits perfectly with your home decor. Whether you prefer a classic leather design or a bold patterned one, an ottoman footstool can add a touch of comfort and style to any room in your home.
What to Consider When Buying an Ottoman Footstool
Choose the Right Size and Shape
When it comes to selecting the right ottoman footstool for your Nordic-inspired living space, size and shape are key factors to keep in mind. Look for an ottoman that is proportional to your space and other pieces of furniture. If you have a small space, opt for a round or square-shaped ottoman that can easily tuck away when not in use. For larger spaces, consider a rectangular or oval-shaped ottoman that can double as a coffee table or extra seating. A common design element in Nordic interiors is furniture that has rounded edges, so consider an ottoman with soft curves and a cozy feel.
Select the Perfect Material
Another crucial factor to consider when choosing an ottoman footstool for your Nordic-inspired living space is the material. For a cozy and warm vibe, look for ottomans made from plush materials such as faux fur, sheepskin, or even a knitted fabric. For a sleeker look, opt for leather or velvet, two materials that are commonly used in Scandinavian furniture design. A neutral palette is also a key element in Nordic design, so for your ottoman, opt for warm grays, beige, or a creamy white.
Don't Forget Storage
One benefit of using an ottoman footstool in your living space is the added bonus of hidden storage. This is especially helpful in a smaller living space where storage is at a premium. Look for an ottoman that has a removable lid or a lift-top design for easy access to your belongings. This is a great way to hide away blankets, pillows, or even books to keep your living space looking cozy and organized.
Functionality
It is not only storage that a footstool can offer, a multi-functional ottoman that can double as a coffee table or extra seating is an excellent choice for a Nordic-inspired living space.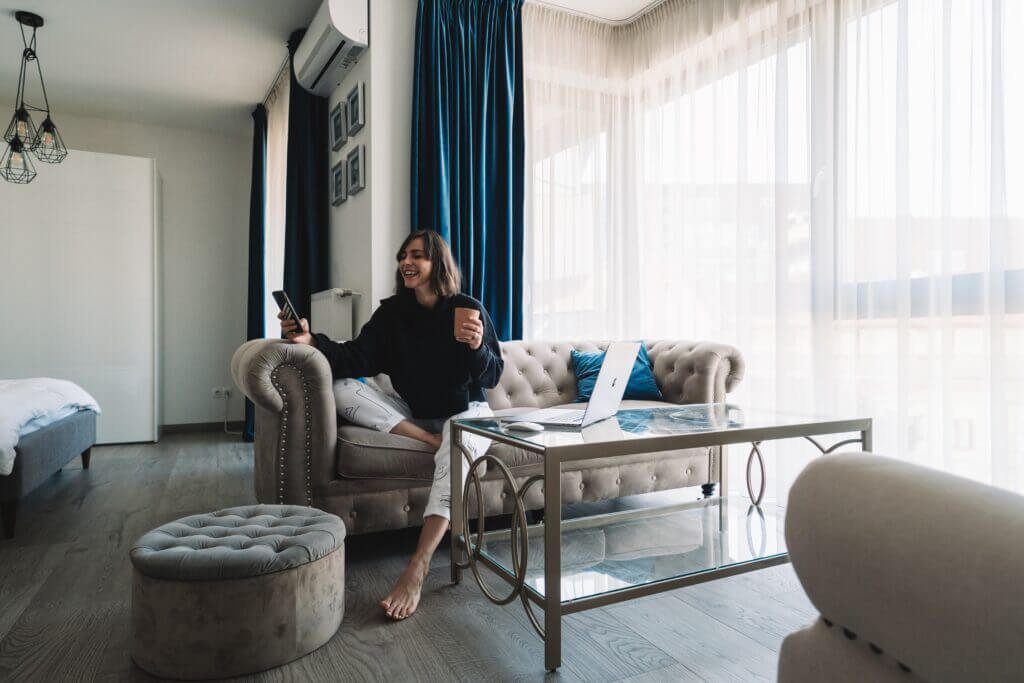 Consider Multiple Ottoman Footstools
If you have enough space, consider incorporating multiple ottomans into your Nordic-inspired living space. This is a great way to add texture, layering, and interest to a room. Try a grouping of small round ottomans in different materials or two larger rectangular ottomans in complementary fabrics. This will not only add a cozy feel to your space but can also be a great way to incorporate pops of color into your living space.
Mix and Match
Don't be afraid to mix and match your ottoman footstools with other furniture in your Nordic-inspired living space. Scandinavian interiors often incorporate old and new pieces, as well as different materials and finishes. Pair your ottoman with a vintage leather chair or a modern accent chair with wooden legs. Play around with textures and patterns to create a cozy and eclectic feel.
Placement
Once you've selected the perfect ottoman footstool, it's time to style it in your living space. Consider placing it in front of a comfortable armchair or sofa, making it easy to reach for when it's time to put your feet up. Add some accessories around the footstool that will help create a cozy vibe. Add a soft plush rug, throw blankets and pillows in complementary shades, and small decorative items such as plants or candles. These small additions can have significant impacts on your room's overall design and aesthetics.
---
It's clear that ottoman footstools can easily integrate into your home to create both comfort and an aesthetically pleasing look. By taking careful consideration when picking out the perfect ottoman footstool, you will be rewarded with a long-lasting piece of furniture that strikes the perfect balance of style and functionality. From colorful poufs to polished leather cubes, there's sure to be an ottoman footstool out there for everybody. So go ahead – be curious and explore all your chic Nordic living design options! Are you considering buying an ottoman footstool? Let us know – we'd love to hear what you come up with!