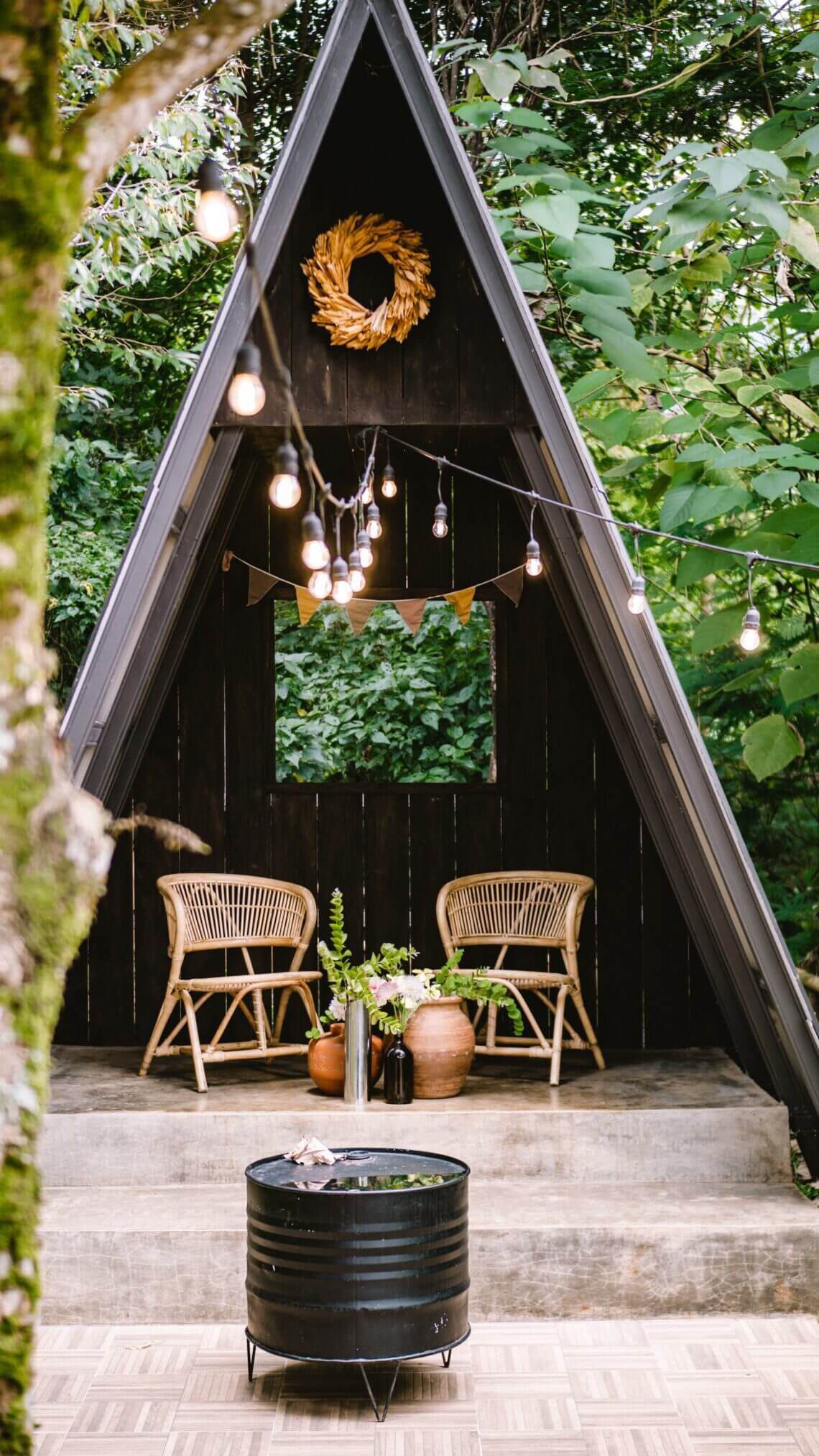 Unlock the Magic of Scandinavian Outdoor Furniture in Your Garden
If you're looking for a way to bring some magic into your outdoor space ahead of the summer, consider incorporating some Scandinavian outdoor furniture. Scandinavian interior design has become increasingly popular in recent years for its pared-down design aesthetic and Scandinavian outdoor furniture is no different. Known for its modern, minimalist look that adds a touch of elegance and sophistication to any garden setting, you can easily bring this same look to your outdoor space with the right furniture pieces. Scandinavian outdoor furniture is inspired by nature and designed to give you a sense of comfort and relaxation. It pairs perfectly with any garden style, adding beauty and functionality without overwhelming your existing aesthetic.
So whether you're looking to add a touch of flair to your existing garden design, or starting from scratch with a brand new outdoor space. The right Scandi-inspired furniture could be just what you're looking for. Let's explore what makes this style so special, and discover how you can add some of its magic into your own garden.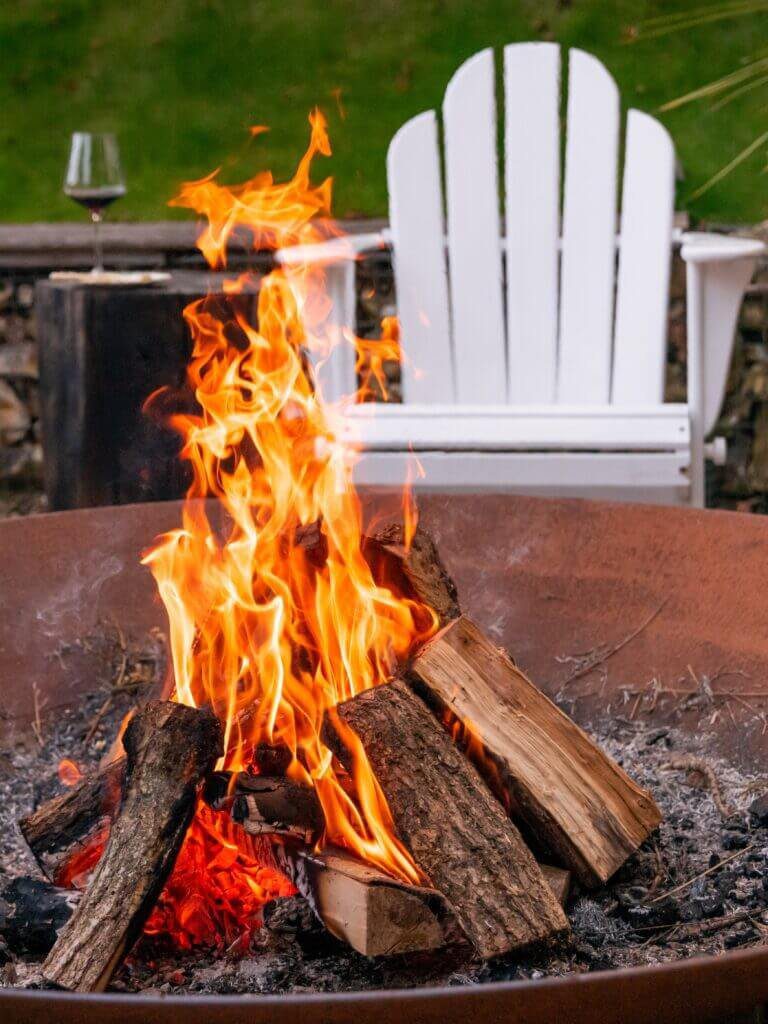 Scandinavian outdoor furniture is a unique and highly sought-after design approach, known for its distinctive blend of minimalist design, high-quality craftsmanship, and functional aesthetics that reflects the simple yet sophisticated lifestyle of the Nordic region. What sets it apart from other furniture styles is its emphasis on clean lines, light color palettes, and incorporation of natural materials such as wood, rattan, and metal, which blend harmoniously with the environment.
The design philosophy behind Scandinavian outdoor furniture is centred around the concept of "hygge": an atmosphere of warmth, comfort, and contentment. This is achieved by striking a perfect balance between style, practicality, and durability, ensuring that each piece serves as a functional work of art which can effortlessly withstand the harsh Nordic climate.
Moreover, the principles of sustainable manufacturing and eco-friendliness are deeply entrenched in the Scandinavian ethos, resulting in furniture that not only pays homage to the natural world but also strives to protect it for future generations.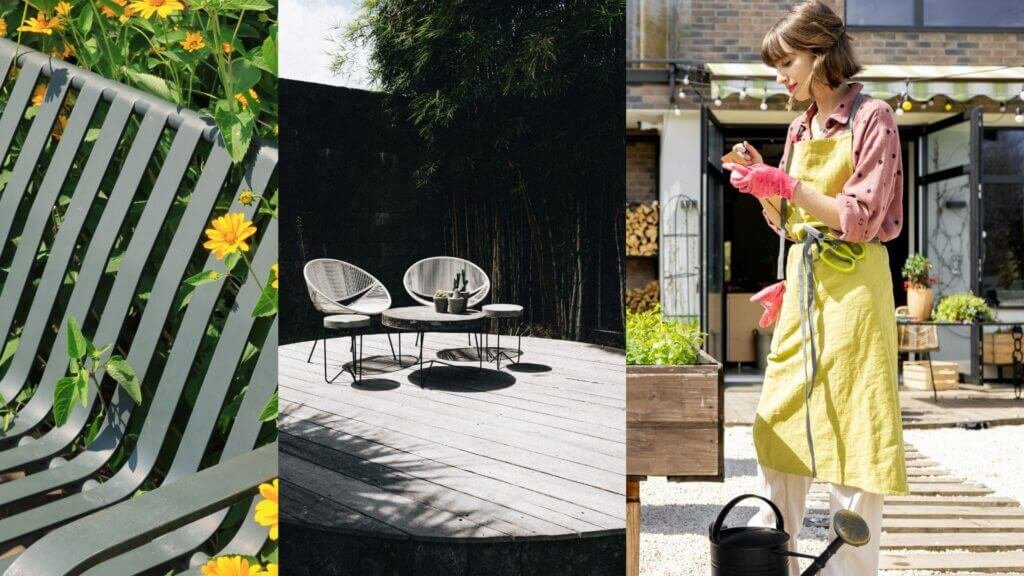 Scandinavian design is rooted in the idea that form should follow function. Its pieces are minimal yet inviting, with clean lines that create an atmosphere of comfort and simplicity. This style was born in the 1950s due to Sweden's harsh climate; designers wanted to create functional pieces that kept their users warm while also looking aesthetically pleasing. Today, this style has been embraced all over Europe and beyond due to its timeless appeal. It represents a perfect blend of timeless elegance, practicality, and minimalist aesthetics.
Versatile
Scandinavian outdoor furniture has become popular because it works well with many different styles. Its simple lines make it easier to incorporate into any existing design scheme. Its neutral colors blend into any environment—so if you change up the color scheme of your garden or patio area later on down the line, your pieces won't suddenly look out of place.
Long-lasting
This type of furniture is often made from weather-resistant materials such as teak or stainless steel, while its quality craftsmanship ensures that your pieces will last for years to come.
Variety
The simple yet beautiful furniture is designed for both form and function. Thus can be both stylish and comfortable which makes them perfect for small patios or balconies as well as large gardens – with a wide range of options that are easy on the eyes (and wallet!).
Weather
Originally designed for Nordic countries such as Sweden, Finland and Denmark. These pieces are designed to stand up against extreme weather conditions, making them ideal for all climates—from hot summers to cold winters, also making it just as suitable for an urban balcony as it is for a rural backyard patio.
Minimal
Simplicity is key, Scandinavian outdoor furniture focuses on providing ample seating with minimal visual clutter, allowing you to enjoy your outdoor space without feeling overwhelmed by too much furniture. Additionally many Scandinavian outdoor furniture pieces are foldable or stackable, so they're easy to move around or store away when not in use.
Ultimately, choosing Scandinavian outdoor furniture means investing in pieces that not only elevate your outdoor spaces but are also built to withstand the test of time, ensuring that you're provided with the utmost comfort and style for years to come.
If you are considering more of a zen garden feel, why not consider incorporating the best of both Scandi and Japanese styles with a Japandi inspired design.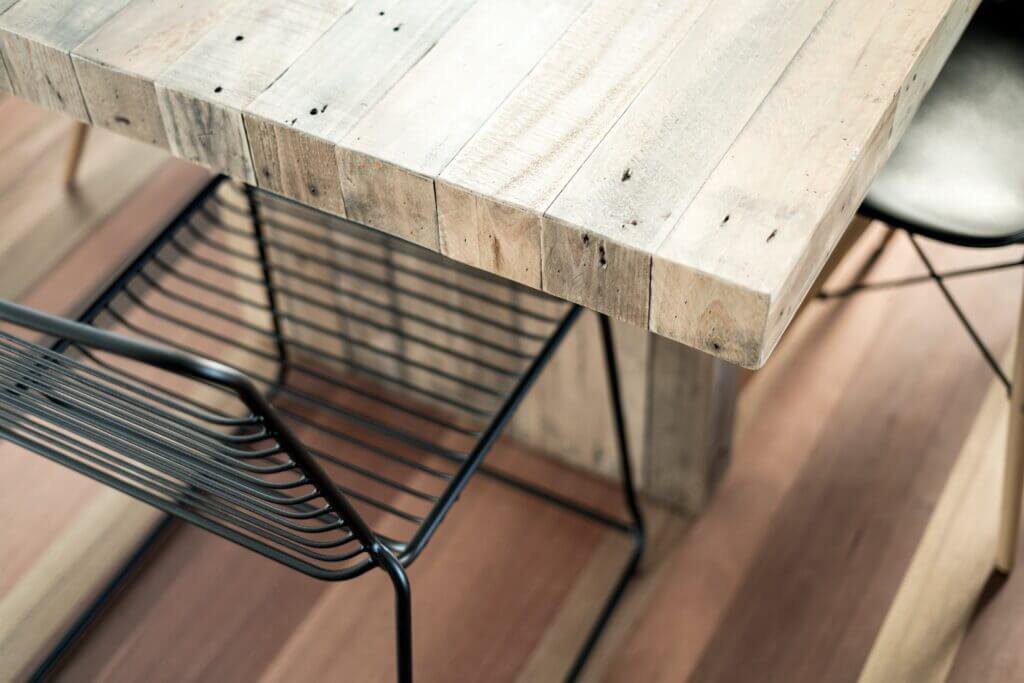 If you want to incorporate some elements of Scandinavian design into your garden style, there are a few things you can do:
First and foremost is simplicity—the less clutter, the better! Choose a few statement pieces that make a big impact but don't overwhelm the space. Be sure to choose neutral colors like white or gray for a calming effect. Pieces made out of natural materials like wood or stone that have clean lines and muted colors will work best. Another way to incorporate the Scandi look into your garden is by adding some greenery. Choose plants with soft foliage in shades of green that will complement the minimalistic style of your outdoor furniture while still providing pops of color here and there
When it comes down to it, the key is to keep things practical yet inviting—just like the philosophy behind classic Scandinavian design itself!
Beginner Tips
If you're lost on where to begin, these steps form the basic structure to bring some Scandi vibes into your garden
Key Furniture
Start with a few key pieces of Scandinavian outdoor furniture. Begin by choosing a low-maintenance bench or table set made from weather-resistant materials like teak or stainless steel. Then add some lounge chairs in muted colors like grey or beige that will blend in with the natural environment around them. Don't forget about functionality—look for pieces that offer maximum comfort for lounging.
For a more premium option, this gorgeous Core Scandinavian garden table is supremely modern and is well worth the hefty price tag
Lighting
Lighting is fundamental for that 'hygge' atmosphere but keep it simple. String lights are always an easy way to brighten up any space without being too overwhelming, hang them around your seating area—they add a cozy ambience without detracting from the overall aesthetic. Lighting can be enhanced through some lanterns too, try to find ones that match the overall theme to acheive a stand out look and feel.
These string lights are a great option thanks to the stylish bulb shape and different length options
Accessories
Finally, use some accessories such as colorful pillows and throws to give your outdoor space a cozy feel without taking away from its minimalist aesthetic. Plants like succulents and cacti can add a nice texture and color contrast to the environment. You can also add some small ceramic pots with succulents or cacti to really drive home the Nordic vibe!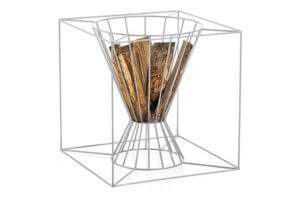 For a more funcitonal accessory, this steel fire basket is a great option as the contrast of metal and wood and flames makes for a really stylish addition to any garden
You can't mention Scandinavian outdoor furniture without including IKEA. The global phenomenon remains the go-to for great value Scandinavian design furniture and there outdoor range cannot be matched on price for the quality. IKEA offers a wide range of outdoor furniture that suits various budgets without compromising on quality. Whether you have a small balcony or a sprawling backyard, IKEA's diverse collection ensures you'll find the perfect pieces to create a beautiful and comfortable haven outdoors. With IKEA's exceptional customer service, easy-to-assemble products, and numerous worldwide locations, transforming your outdoor space into an oasis has never been more convenient or enjoyable.
Skar Gaarden is the ideal place to find scandinavian outdoor furniture for your needs. Their team of experts understand that scandinavian style furniture elevates an outdoor space, and are dedicated to helping customers find great pieces that perfectly match their aesthetic. They curate only the best products from all around Europe, with everything from traditional scandinavian designs to cutting-edge modern pieces. From their signature range of rattan seating, hand-crafted teak tables and other distinct pieces, Skar Gaarden takes pride in offering reliable yet statement-making garden furniture. With competitive prices, you can't go wrong visiting Skar Gaarden when it comes to finding furniture that fits your taste and budget.
Famous for its harmonious blend of minimalist designs and highly-durable materials, Nordic Nest successfully brings elegance and functionality to your exterior living spaces. Their meticulously crafted Scandinavian outdoor furniture is tailor-made to withstand varying weather conditions, ensuring that your outdoor haven remains a comfortable oasis for an extended period. Perhaps the most striking feature of their collections is the seamless combination of Scandinavian aesthetic and sustainability, which has become synonymous with the Nordic Nest brand over time. Whether you're seeking to revamp your patio or create a relaxing lounge area by the pool, Nordic Nest has an impressive range of options that will effortlessly elevate your outdoor experience..
The beauty of incorporating Scandinavian outdoor furniture into your garden style lies in its ability to bring warmth and coziness while still remaining minimalistic and uncluttered. With just a few simple steps such as choosing sturdy furniture made from natural materials in neutral colors, accessorizing with plants and you can unlock the power of this timeless style in your own outdoor space! So what do you think? Have you found the perfect piece to bring this classic look into your own space? Whether you're looking for something modern or traditional, incorporating elements of Scandinavian design into your garden will give it an elegant touch that will never go out of fashion.