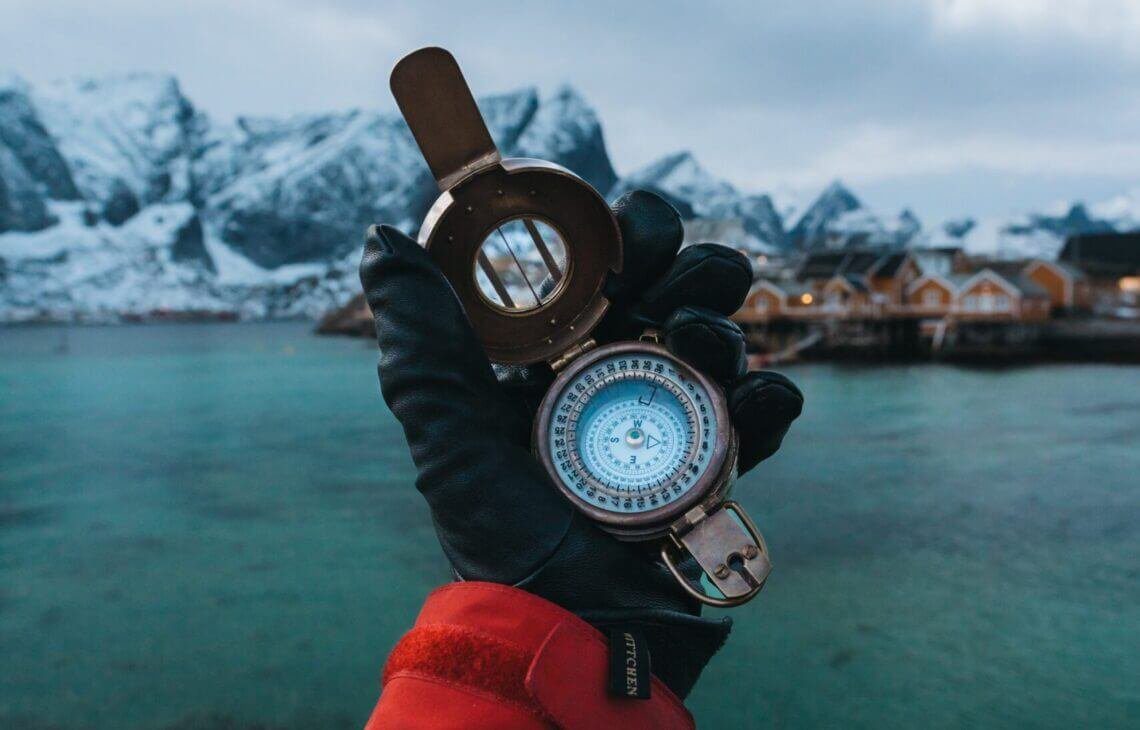 A Perfect 7-Day Itinerary for Traveling in Norway
If you have happened to watch Frozen, you are sure to have loved its fictional land of Arendelle. It happens so, that this land was inspired by the magical beauty of Norway. This country of colorful towns, icy fjords, and reindeer rides under dreamy northern lights is a well-loved destination for travelers. Thus, making it big enough to spend a lifetime exploring.
But what if you have just managed to accommodate a 7-day holiday to Norway? In this article, we have tailored a perfect 7-day itinerary for traveling in Norway. And not to forget that the top-notch transit system makes getting around the country fast yet convenient. Thus, helping you get the most out of your Norwegian holiday. Additionally, this itinerary is great for first-timers and is sure to checks of the must-see destinations in Norway on your list.
Getting to Norway
The relaxing weeklong journey to Norway starts with a flight. Several major airlines run flights to and from Norway across the globe. All you have to do is book your tickets and prepare your backpacks.
Day 01 – Oslo
This 7-day tour, starting in Oslo, takes you along the country's fastest-paced capital. This metropolitan city celebrates its pride as the most environmentally friendly city in Europe. Thus, the name, "Green Capital of Europe".  
You can either book a guided bus tour to explore Oslo's famous landmarks or wander around on a self-guided tour. Some of the sites the bus tour will take you to include, the Royal Palace, Akershus fortress, Oslo City Hall, and the Vigeland Sculpture Park.
Aker Brygge – To get started, walk around the beautiful area of Aker Brygge. Home to modern buildings that are famous for its contemporary architecture, this place is an architect's dream. Be sure to capture the stunning view of these tall buildings at the golden hour.
Museums in Oslo – Oslo is known for its museums. If you are an avid lover of history, then you must visit the Viking Ship Museum. This museum is known for its fascinating collection of ships from the Viking era. But if you are inclined towards music and folk culture then you are sure to love the Open Folk Museum. Since both museums are in the same area, you need not worry about time constraints.
Vigeland Sculpture Park – This park is host to 200 larger than life sculptures made out of cast iron, bronze, and granite. The park is free to enter and is open throughout the day.
To end the day, enjoy the great food and atmosphere of Oslo's nightlife. Famous for its café culture, the city allows you to interact with friendly locals and enjoy coffee with fellow visitors. Secondly, don't forget to try a freshly baked Norwegian bread.
Where to Stay in Oslo?
The best area to stay in Oslo is the city center. It surrounds the city's most famous attractions, thus, making the commute easier and saving time. This area is often described by tourists as a charming part of Oslo because of its distinctive buildings and lovely parks.
Day 02 – Oslo to Flam 
After early morning breakfast, find your way to the train station for a breathtaking trip to Norway's western coast. This train journey through the scenic Flåm Railway is sure to leave you mesmerized with surprisingly spectacular views from your window.
From tiny villages to a lush-green countryside, every passing minute will be host to eye-pleasing views. Meanwhile, all you have to do is sit back with your camera and capture the beauty. You will come across snow-peaked mountains, deep fjords, and picture-perfect waterfalls as you travel to the steepest train elevation in the world. And be sure to wait for the mighty Kjosfossen waterfall. The train will make a stop there for photographs, allowing you to marvel over the thrashing water sound.
As soon as you arrive at Flåm, you can spend the afternoon exploring the scenic village of Flåm that runs along the Sognefjord. Secondly, you can also go for a hiking trail nearby or visit the Flåm church.
At night, be sure to enjoy the traditional Norwegian cuisines at local cafes or the Riverside Farm Lodge. This dinner will be prepared by the local staff using fresh ingredients from the organic onsite garden. Moreover, you can also snack on coffee with over fresh cinnamon rolls at the top of the hill that overlooks the fantastic Aurlandsfjord.
Where to stay in Flåm?
Some of the best places to stay in Flåm include,
Flåm Marina
Flåmsbrygga Hotel
Flåm Ferdaminne
Flåm Holiday House
Day 03 – Fjordcruise on Nærøyfjord
On the third day after breakfast, set off for the two-hour cruise at the picturesque Nærøyfjord. This fjord is a UNESCO World Heritage site. With narrow passageways and hanging valleys, Nærøyfjord allows you to reach out and touch the mountains. Moreover, during the cruise, you will be lucky enough to enjoy excellent views of mountainside farms.
As you reach the end of Nærøyfjord, you will reach a popular tourist destination namely Gudvangen. This valley is host to a myriad of adventures and traditional cultural activities that must be explored. Also, don't forget to stop by for lunch at the local restaurants that serve authentic Norwegian cuisine from the finest produce.
A visit to the Magical White Caves is one of the popular things to do in Gudvangen. This place will lead you through a cave-labyrinth that is home to some exciting shadows.
Now from Voss, it's time to take the train to Bergen and arrive before day end to explore the city's nightlife.
Day 04 – Around Bergen
Next morning, it's time to immerse in the world-class cultural richness of Norway's second-largest city, Bergen. Known as the gateway to Norway's famous fjord network, this city is home to interesting urban attractions and outdoorsy activities.
Start your exploring with the wooden wharf houses of downtown Bryggen that are known to date back to the 17th century. The Bergen Wharf runs along and is the most appealing tourist attraction of Bergen. As a result, it will amaze you with a spectacular view of docked fjord cruises and a busy wharf life. From there, take a trip to the top of Mount Fløyen through the Fløibanen funicular. This mountain is one of Bergen's seven peaks. Thus, it's viewing platform will give you some of the most elevated views of the city.
Bergen offers a lot to its tourists. You must arrange a local guide if you want to have a truly local experience in the bustling city. Here are a few must-see places in Bergen,
Greig Museum
Bergen Main Square and Fish Market
Bergenhus Fortress
Cobblestone streets
Don't forget to get a 24-Hour Bergen Card. This card will treat you to free bus travel around the city. Above all, you can also avail free admittance to some of the tourist attractions.
Where to stay in Bergen?
Whether you are looking for a budget-friendly option when traveling solo or a superior five start hotel, Bergen offers all. Further, the city also has some great cozy apartments that will make you feel home if you are traveling with family.
Here are some best places to stay in Bergen,
Bryggen Rooms and Apartments
Radisson Blu Royal Hotel
Bergen Budget Hotel
Hotel Norge by Scandic
Day 05 – Hello Tromsø
This morning, you'll take a flight to Tromsø, the largest city in Northern Norway!
Cable Car to Mountain Floya – As soon as you land in Tromsø, take a cable car ride up the mountain ledge. From the viewing platform located at the upper station, you can enjoy picturesque panoramic views of Tromsø. These views will be home to surrounding islands, glorious fjords, and mighty mountain ranges.
Walking Tour of Tromsø – Next, book a local guide for a three-hour guided tour around Tromsø. This walking tour will introduce you to the rich culture and stunning architecture of the city. From buildings dating back to the medieval era to the age-old fishing culture, there is a lot to explore.
Northern Lights – Towards the end of the day, awaits a dreamy adventure, the Northern Lights! Now you will be escorted to a dark excursion to chase the dancing show of Northern Lights. Moreover, this experience will be made worthwhile as your guide shares some interesting fun facts about the lights. So, prepare yourself for a night full of folk tales your cameras to capture some magical Instagram moments. All this in the midst of getting lost in the beauty of Earth's sky.
The night will commence its end around a cozy campfire, a mug of hot chocolate and marshmallows for s' mores.
Day 06 – Dogsledding in Tromsø
After a dreamlike peaceful night, gazing at the Northern lights, it's time to wake up the next morning. Enjoy a nice breakfast at the resort and set off to explore the Arctic terrain by sled.
Once you arrive at the dog sledding camp, you will be greeted by an active team of huskies. Therefore, it's important to pay attention to the starter lesson to pick all the needed tricks to manage your eager team of huskies. Although, you will be accompanied by professional guides through the dog sledding experience at the Norwegian countryside.
Be sure, to make a short coffee stop and enjoy some freshly baked cookies as enthusiastic guides narrate the much-loved history of Sami culture and dog sledding. Now, as the day ends, you will be hosted to a traditional Norwegian dinner around a campfire. This meal is sure to have a rich reindeer stew with a delish broth and sautéed vegetables.
Day 07 – Farewell Norway
On your last day in Norway, it is better to keep the schedule light. Here is a list of a few tourist destinations that you can visit and activities you can do in the Tromsø. However, this depends on how much time you have on your flight back home.
Tromsø Cathedral
Polaria Arctic Experience Center
Fishing Trip to Hella
The Arctic Cathedral
As your week in Norway ends, it's time to bid farewell to this incredible country. But it cannot be denied that even with a week to spare, you can still explore the best this huge country has to offer. All you have to do is to plan the right way and you are sure to explore beyond midnight suns, northern lights, and fjords. That is to say that each day will amaze you with new hidden gems of Norway.